Early this morning, Wikipedia posted a premature and presumptuous obituary:
"Rush Hudson Limbaugh III (pronounced  /ˈlɪmbɔː/;born January 12, 1951, died December 30, 2009) is an American radio host and conservative political commentator.  He is the host of The Rush Limbaugh Show, the highest-rated talk-radio program in the United States.  It airs throughout the U.S. on Premiere Radio."
That product of wishful thinking on the part of the editors of the free online encyclopedia, which has a distinct liberal slant in its approach to information, was not atypical of leftist sentiment.
At this point in accord with privacy laws, little is known about Limbaugh's condition aside from his being rushed to a Honolulu hospital with chest pains  and assurances on his website that he's resting comfortably and is appreciative of the prayers of his millions of fans. 
Most people, even some of his detractors, are wishing him well.
Most people.
Those akin to black comedienne Wanda Sykes who tickled Barack Obama's fancy with her riotously sick "joke" back in May haven't been quite as gracious. 
You may remember Wanda's funnies at the White House Correspondents' Dinner when she quipped that Limbaugh was the 20th highjacker on 9/11 but missed his flight because he "was strung out on oxycontin."  She added that he was also guilty of treason. 
However, it was her quickwitted comment that, "I hope his kidneys fail" that had Obama rolling in the White House aisles.  See Sykes' and the president's hillarity here: http://bit.ly/4Tqid
Hey, if one can't make 9/11, treason, and failed kidney jokes, what can one laugh at?
Politico.com reports in "Diverse Reactions to Limbaugh," (http://bit.ly/6gFbic),  that there is diversity on the Left with regard to Limbaugh's health and well-being. 
Lefties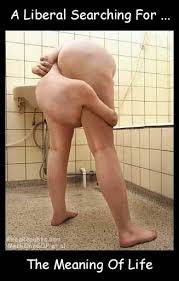 just love diversity of all kinds but "diverse reactions" on whether any man lives or dies?  That should be a new low for libs if not for the fact Sykes had already plumbed that depth.
To be sure, Rachael Maddow, Joan Walsh, and Alan Colmes did express kind wishes for Rush, although Rachel Sklar chipped in with this gem: "No stooping to wishing him ill, people! (Karma.)" 
Sklar's cautioning that it would be bad Karma for her compatriots to hope Rush dies isn't exactly demonstrative of Christian charity since she fears that to do so could mean fate turning around and biting them on their arses.
The Sykes' twisted wing of liberalism was reflected in the thoughts of other observers.
.  Mother Jones's David Corn whined: "Rush, you've slimed me in the past.  But, I suppose, good luck to you. . .  [However,] 'resist the snark about Rush's rush to the hospital?' " after "Limbaugh suggested that Sen. Ted Kennedy would be dead by the time health care reform legislation passes?"
Mr. Corn that was a factual observation by Rush, not a death wish. 
.  Wonkette: "RUSH LIMBAUGH is in 'serious condition' at a Hawaii hospital, and we shall save the Death Jokes until he earns them the old-fashioned way."
.   TheFullGinsburg.com wrote, "No one wants Rush Limbaugh to die.  But they do want his doctors to fail."
.   Also see assorted leftist twits twittering on Twitter: http://bit.ly/7ka7Jh
My 2010 New Year's wish for "America's Truth Detector" is that he has a speedy recovery and return to the golden EIB microphone.  He might enjoy one conservative blogger's presumably jesting, "I'd donate a heart to keep Rush alive.  Just need a knife and a liberal close by."