Seventy three year old Richard Joseph Goldstone must be either a terminally-ill man, an extremely-befuddled man, or both.  Seriously sick people tend to try to make amends before they meet their Maker; confused people often mistake fantasy for reality.   
Goldstone, a former and eminent South African judge, made his mark on the bench by undermining South Africa's apartheid laws with his rulings advancing the rights of that nation's majority blacks, thereby leading to the end of discrimination by minority whites.  He subsequently served as chief prosecutor for the U.N.'s trials of war criminals in Yugoslavia and Rwanda. 
He is evidently an avid proponent of majority rule as well as a sincere advocate for the oppressed.  Sometimes. 
His advocacy came under fire from the world's Jewish community and especially from Israel when Goldstone, a non-religious Jew, personally investigated the 3-week Israeli Gaza war of 2008-2009 and the United Nations issued the Goldstone Report, officially titled, "Human Rights in Palestine and Other Occupied Arab Territories: Report of the United Nations Fact Finding Mission on the Gaza Conflict."
The final version of that scathing report, issued in April 2009, charged Israel's IDF with a systematic, official policy of inflicting undue punishment on civilians in Gaza and violating international humanitarian and human rights law.  It also deleted most references to Hamas atrocities and focused on the disproportionality of Israel's retaliation.  
The English language pdf version may be read here in its entirety: http://bit.ly/1BjEXr. 
The investigation and report had been commisioned by the U.N. Human Rights Council, a fact that made it suspect from the outset.  The U.N. is notorious for its anti-Semitism and the UNHRC includes China, Cuba, and Pakistan among its 47 members but, still, Goldstone was a Jew and his religion added a significant credibility factor. 
Not unexpectedly, he was reviled in Israel and elsewhere by Israel supporters as a wayward jurist suffering from a "moral inversion" who "preserved his judicial reputation while perpetrating a blood libel against Israel" and with worse epithets, all because he had dared expose Israeli war crimes against humanity, in Gaza just as he had exposed comparable crimes in Yugoslavia and Rwanda and the evil of apartheid in South Africa. 
In effect, Goldstone was characterized as a Jew-hating Jew.  
Fast forward to April of this year when the jurist had an epiphany, a religious attack, a re-examination of conscience, a re-evaluation of perceptions.  Call it what you will, Goldstone retracted and contradicted much of what he had witnessed on his fact-finding mission to Gaza just two years earlier.   
See his retraction, concluding with, "Only if all parties to armed conflicts are held to these standards [the laws of armed conflict] will we be able to protect civilians who, through no choice of their own, are caught up in war," here: http://wapo.st/fm8UaA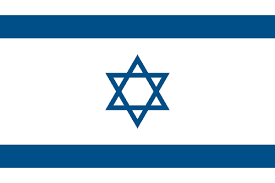 Goldstone's revisionist view of Israeli atrocities in Gaza essentially boiled down to, If Hamas had played fair in Gaza, Israel would not have been compelled to respond in kind.  However, the murder of 714 Gaza civilians including as many as 1200 children was widely, reasonably, considered grossly inequitable retaliation for 14 Israeli settlers killed in unprovoked Hamas missile attacks.  
Last week, the New York Times published an op-ed piece titled "Israel and the Apartheid Slander" in which Goldstone doesn't directly address Israeli war crimes in Gaza but does defend Israel against charges of apartheid. 
He contends in that article, "Israel, unique among democracies, has been in a state of war with many of its neighbors who refuse to accept its existence" and that, "The charge that Israel is an apartheid state is a false and malicious one that precludes, rather than promotes, peace and harmony." 
Goldstone also wrote that in Israel and in the West Bank, "Nothing there comes close to the definition of apartheid under the 1998 Rome Statute" and Israel "has agreed in concept to the existence of a Palestinian state in Gaza and almost all of the west Bank, and is calling for the Palestinians to negotiate the parameters."
Although Ron Radosh on PJMedia.com agrees with the absence of South African-style discrimination against Arabs, he rejects Goldstone's "mea culpa" as insufficient  atonement for the the Goldstone Report. (http://tiny.cc/4z5uo)  
Rather than continuing to castigate Goldstone, Radosh should be seeking an explanation for how the judge could have been so totally wrong in his Gaza fact-finding.  Anti-Semitism is a palpable reality in the world today and not only in the Mideast.  Israel is certainly not an apartheid state but neither is it incapable of committing vindictive war crimes and to suggest otherwise in the face of contradictory evidence only further inflames the hatred.